With all the other appliances and machinery in your home, sometimes air conditioning maintenance gets overlooked. Arguably, your air conditioning unit is the most important piece of machinery in your house—especially during these blisteringly hot summer months. So why does it get put on the backburner so often?
Here's the thing: it's important to keep your air conditioner in tip-top shape. With regular maintenance and the right pre-emptive air conditioning repair services in East York, you won't have to get last-minute repairs in the event of a breakdown, which can be fairly expensive.
Below we list four issues that can arise from an air conditioning unit being neglected and how all these issues can be avoided with air conditioning repair services in East York.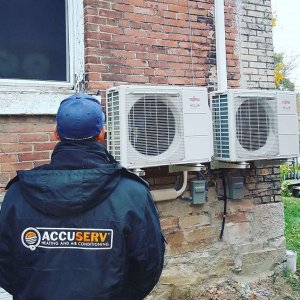 Accumulation Of Dust
Your air conditioning unit doesn't just moderate the temperature in your house; it's also responsible for filtering out dust. Over time, air filters will get clogged by dust and other debris that will reduce its efficacy. This will also impact temperature moderation, causing your AC unit to expend more energy and run up your monthly bills.
Make sure to change your filter—which is usually located behind a return-air vent or in a slot on the furnace itself—every nine months to ensure it doesn't get clogged with dust. Also, getting regular air conditioning repair services in East York will help ensure that your home's air remains dust-free.
Poor Indoor Air Quality
Dust isn't the only pollutant that your AC unit filters out. A number of other airborne debris are filtered by your AC unit, including allergens. If you or a loved ones suffer from asthma, allergies, or another respiratory condition, then you need to ensure that your air is of the highest quality.
Without regular air conditioning maintenance, these issues may be exacerbated by the poor air quality. A simple solution would be to change your air filter regularly, as mentioned above.
High Energy Bills
Simply put, a neglected unit will begin to function less efficiently. This in turn will mean that it has to draw on more energy to get the job done which will cause your energy bills to spike. The good news is that all of this can be avoided with some preventive maintenance.
Don't look at air conditioning repair services in East York as an added expense. Instead, look at it as an investment that will save you money in the long run by potentially significantly reducing your monthly energy bill.
Poor Reliability through the Summer
With summer heats hitting all-time highs, it has never been more crucial to have a functioning air conditioner to help mitigate that heat. Otherwise, you may end up in a scorching home waiting for last minute repairs that could take days to weeks to come depending on how severe the unit's disrepair is and how busy the service providers are.
As with any other machinery, taking care of it can help you get the most out of your unit. Otherwise, you'll be paying for a new unit (an expensive cost) sooner than you would otherwise.
Reliable Air Conditioning Repair Services in East York
Don't wait for the last minute to get air conditioning repair in East York. Instead, let AccuServ Heating and Air Conditioning help you maintain your unit.
Our team is made up of experts in air conditioning maintenance who know what to look for to prevent major breakdowns. Get unparalleled customer service that ensures you're always treated with care, respect, and dedication.
Have questions? We have staff ready 24/7 to answer any of your questions and concerns.
Contact us today or call us at (416) 269-2228 to get more information about our air conditioning repair services in East York.